There are 5000 villages in Bulgaria. Of course, many of them are scarcely populated. Some have no inhabitants at all.
Yet all of them require some service from the state. Some form of care, some signal of support, some way of acknowledging they are still alive - if you will.
Now the state has found a way to do that.
Over the next 4 years, 100 million levs, or about 50 million euros, will be poured into "Bulgarian post" - the state-owned behemoth which maintains the country's largest network of offices. It has almost 3 thousand of them and employs more than 9 thousand people.
That money is supposed to transform "Bulgarian Post" into a digital administrative gate for most of the villages.
Each of the offices in smaller places will function as a "one-stop-shop" for everything from new IDs, money transfers and local services, to telemedicine with doctors checking patients from afar.
That's a huge ambition. It's the sort of make-or-break promise which can turn a company (or a state) around. There are, however, a few minor strings attached.
First, BP is in disarray. It has been losing vast amounts in a fast growing market. Hence its CEO and board of directors was changed this week by deputy-prime minister Kalina Konstantinova.
Second, this same company is supposed to launch tens of procurement offers over the next 5-6 months. They need to cover everything from construction and repair to IT support and software development. This is a huge task even for a private, well-run company, let alone a state behemoth with management issues.
And last but not least, those 9 thousand employees need to go through education and training, or lose their jobs. That's a tricky issue. Apart from the fact that it's a hard political job to fire so many people, where would you find other, motivated but not very well-paid people to live in villages?
Yet companies have been turned around in far more dire situations. It's a project well worth the money and effort with the opportunity to change the urban-rural dynamics and to justify the rush toward "e-Government".
And if you are one of those dreaming of relocating to a village and enjoying a slower pace of life, there might just be an opening for you.
This newsletter was created with the help of
Martin Dimitrov.
Politics this week:
Arms to Ukraine: A lesson in how to decide without making a decision
The contentious - and almost fatal for the survival of the ruling coalition - question of sending arms to Ukraine finally reached Parliament this Thursday, only to be successfully dodged by the ruling majority - not without the help of Ukrainian President Volodymyr Zelensky himself.
After several hours of debates, MPs voted by a whopping majority of 185 votes "in favor" and only 15 "against" (coming, obviously, from pro-Kremlin Vazrazhdane) a motion backing the "provision of assistance - humanitarian, financial and military-technical - to Ukraine in accordance with the capabilities of the Republic of Bulgaria." Even pro-Russian BSP, which threatened to leave the coalition had arms supplies to Ukraine been approved, supported the vote!
The motion fell short of explicitly giving the cabinet the mandate to dispatch arms or munitions to Ukraine.
The genius of Zelensky
The Ukrainian president has proven, once more, that he's a cunning political artist and tactician. In a letter to the Bulgarian parliament, Zelensky said he didn't want Bulgaria to supply weapons to Ukraine and all his country needs is help in repairing the armaments it already has. His timing was impeccable - Parliament was gathered to discuss exactly this vexed issue among the ruling coalition. The Socialist party was strongly against sending arms to Ukraine (officially) and that threatened the coalition.
No arms, just repairs
Faced with the possible fall of a friendly government, and unwilling to risk a cabinet appointed by President Radev which might turn sour towards Kyiv, Zelensky opted for the easier solution - Bulgarian factories to repair their damaged armaments, since they work to the same standard. This might be a way for Prime Minister Kiril Petkov to save face - he visited Kyiv last week and that was probably part of the discussions.
Media free again? Not likely
For almost a decade, Bulgaria infamously lagged at the bottom of the Reporters Without Borders (RSF) ranking of the freedom of media among all EU countries. Until this year - when it finally climbed 21 places, to 91st spot!
But don't rejoice prematurely - Sofia's improved score, aside from the optimism brought by the change of government, is mainly due to other countries losing ground, including neighbouring Greece, which has dropped to 107th place due to the assassination of journalist Giorgos Karaivaz.
Also, RSF has changed its methodology to focus more on quantifiable data rather than the more subjective qualitative interviews with local stakeholders. As editors of several reputable media outlets from the CEE region wrote in an op/ed that KInsights republished, there is still much to worry about.
Economy
EU to show solidarity with Bulgaria
The Union's energy ministers are gathering in Sofia to show solidarity with the country after Russian gas was cut off. Rumor has it that they will allow Sofia to be a transit hub for gas deliveries to Southern Europe which will fortify the country's position on the gas map. Bulgaria is still struggling to fill the void after Russian gas was stopped last week. The current possibilities are more expensive, yet no firm solution is on the table. The most probable outcome will be to accept the offer from Met energy trading - part of the Hungarian Met group.
New supplier - old connections
Met is whispered to be in particularly good relations with Gazprom. It is the only other company with a reserved capacity for TurkStream. Rather conveniently, the new director of Bulgargaz (the state-owned supplier) is an ex-employee of MET.
Hello, we are your union
The German manufacturer announced that negotiations with striking workers at its Plovdiv plant have culminated in a deal. In the meantime, however, one of the two leading unions in the country - "Podkrepa", founded a section in the factory. Liebherr claims the section is not valid, because it was created by a worker who was on lease from another company. Yet the move has been confirmed to "Capital" by the authorities and it seems "Pokdrepa" wants to enter into negotiations with the company: something Liebherr is refusing to do. It is not entirely clear what, if any, support from workers themselves the union has.
Figures
800
million levs or 400 million euros is the budget surplus for April. The revenues in the state coffer have risen by 6.5% for the first 4 months of the year, compared to the same period in 2021.
770
Levs or 335 euros should be the minimum wage from July on. That's the proposal of the social ministry which also wants a 10% raise in pensions. The current minimum wage is 710 levs.Business
Airlines
GullivAir
The company operating flights between Sofia, Skopje and Tirana seems to have stopped accepting reservations for May. Speculation had been afoot that GulivAir would stop the flights, but the more likely reason is to renovate its fleet. They promise that flights won't be canceled.
Gas
Trillion Energy
The Canadian company plans to restart its search for natural gas near Dobrich. They say the severance of Russian gas has made the project profitable again and will look for an environmental assessment before restarting.
Retail
Gospodinovi stroymarket
The retail chain of DIY stores is buying Mr.Bricolage shop in Varna for almost 7 million euros. The plot's new owner has stated that there will be no change in the use of the shop and they won't open a new shop there. Gospodinovi Stroymarket has also bought a large plot in Plovdiv for future development.
Energy
Bulgaria might request exemption from oil embargo
This is what finance minister Assen Vassilev said in an interview for Capital, a day after the EU voted for an embargo against Russian oil. Bulgarian Lukoil refinery is working exclusively with Russian oil from the Urals blend and such an embargo will hit the market directly. Prices are already above 3 leva for a liter of gasoline.
Chaira Hydropower Plant shuts down completely
The last remaining working generator of Chaira (PHES) went out of action a week ago, which means that Bulgaria has lost this cornerstone energy capacity completely, according to Capital Weekly information from three independent sources.
The news comes just a month after one of the newly refurbished turbines of the largest PHES in Southeastern Europe was destroyed during testing.
The capacity, which can generate 864 mW of electricity per hour or almost as much as one unit of Kozloduy NPP, will remain offline indefinitely, creating both economic losses and a risk for floods of the Belmeken reservoir in the middle of the snow melting season.
Watch out for:
People: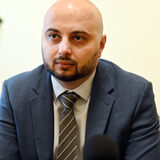 Bogan Teofanidis
- the new head of "Bulgarian post" has lengthy corporate experience. He worked in HIAB AB, Sandvik and IAG. He will be in this position for 3 months until a new leadership is selected through a competitive procedure.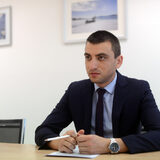 Martin Georgiev
- the new head of the National Electric Company (NEK) will have to deal with the issues of the most problematic state-owned energy consortium
Place:
Dubai
- More than 240 Bulgarian citizens own property in the emirate, according to a new investigation #UncoveredDubai. The total amount is worth around 160 million dollars. Amongst them are Irena Krasteva - mother of Magnistsky-sanctioned Delyan Peevski, and
the owner of the biggest construction company
- Veliko Jelev. Dubai has been a favorite of the Bulgarian elite for quite some time, because it is easy to avoid money-tracking.