Bulgaria's ELICA Elevator, which manufactures sunflower dehulling machines, has acquired its Italian supplier Advanced Sorting Machines (ASM) from Germany's Sesotec. The parties have agreed to not disclose the price but the turnover of the companies gives some idea of the size of the deal: ASM's sales amounted to approximately 6 million euro in 2020 and those of the Bulgarian buyer were some 50% higher.
The purchase is a strategic move for Silistra-based ELICA, as it enlarges its portfolio with a manufacturer of key components, which in future will be made in-house. Its presence in Italy will also boost its positions in Western Europe and help it develop partnership with Sesotec in the East.
A deal in pandemic year
It took about 10 months to complete the deal during the pandemic last year. "Because of the situation in Italy and especially in Bologna, where AMS is based, the due diligence was conducted electronically and the deal was carried out through direct negotiations," said Evgeniy Kanev, managing partner at Maconis, which advised the buyer.
The acquisition is based on sound business logic. The two companies operate in one and the same segment: ELICA manufactures installations for sunflower dehulling, grain cleaning and seed processing, and ASM makes optical sorting equipment. The two have been partners for 12 years: the Bulgarian enterprise uses ASM's equipment in its technological lines, as it supplements the mechanical cleaning of seeds. "Now ELICA makes almost all elements by itself," says Kaloyan Radulov, co-owner of the family firm and business development manager.
The deal will allow ELICA to expand its markets, as ASM's optical sorters are used in more than 50 countries. The facility in Bologna, which employs some 30 people, deals mainly in design, software development and assembly, while the metal parts were previously supplied by another Italian company. That production has been now moved to Silistra. "In this way we can control the quality and speed of delivery," Radulov explains.
From seeds to machines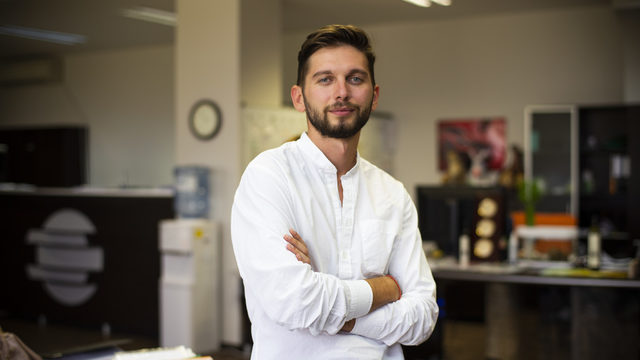 ELICA was set up 30 years ago by father Yordan Radulov. The initial business was seed processing but the company gradually moved from recycling old machines for its own production process to developing equipment and ultimately focusing entirely on the manufacture of complete technological solutions for customers. Today the company has four production facilities in Silistra and employs some 200 people. The turnover of all the six companies in the group exceeded 45 million levs (23 million euro) in 2020.
ASM manufactures optical sorting systems and its technology combines software features and data analysis. Though one of the leaders in its field, the company was not in good financial condition and six years ago it was acquired by Germany's Sesotec, which provides solutions for foreign object detection and material sorting and analysis. The buyer however could not improve ASM's operation and finally decided to exit the investment.
The new Bulgarian owner now plans to restore the Italian company to its previous high-level position. That will be good for Sesotec too.
"Sesotec wanted ASM to continue operating, that is why it chose us as a buyer: we are in the same industry, we have been ASM's customer for 12 years and we have our own customers, which will help expand ASM's business as well," Radulov explains. ELICA will also be able to increase its client network in Western Europe by setting up a representative office in Italy. "With the acquisition of ASM, ELICA is dedicated to ensuring the long-term, sustainable growth of both companies," Sesotec said in a statement.
Global expansion
ELICA's aim now is to increase its sales and penetrate new markets. Its machines are currently sold in Bulgaria, Romania, Serbia and the former Soviet republics (Moldova, Ukraine, Russia, Kazakhstan). The brand is also present in China and Argentina but its ambitions are bigger.
ELICA will continue its partnership with Sesotec, which has subsidiaries world-wide, including in Asia. "ELICA ASM will work with Sesotec to sell its optical sorting machines in Southeast Asia and Oceania," Radulov says. The German company in turn has announced it will designate ASM as the distributor of its foreign object detection devices for the food and plastics industries in the Italian market. In this way all the three parties in the deal will in practice continue working together.