Smart Organic, Bulgaria's biggest producer and distributor of bioproducts, has acquired the assets of insolvent German startup Naughty Nuts for 150,000 euro. The nut spread company turned over 2.5 million euro in 2022 but could not secure enough investment capital to support its growth, Smart Organic said in a statement.
The Bulgarian company acquired the assets of Naughty Nuts, not the liabilities, through bankruptcy proceedings. "Our goal is to make at least 5 million euro turnover with Naughty Nuts' products in the next two years," Yani Dragov, founder and majority owner of Smart Organic, told the Capital Weekly.
Nut-butter startup
Naughty Nuts was founded in 2021 by Benjamin Porten and Lorenz Greiner in Cologne. The company produces nut spreads and distributes them to more than 1,200 retail locations, including REWE, EDEKA and denn's Biomarkt.
According to the company's website, the products do not contain any animal fats, palm oil and added sugar. The nuts are imported from Italy, Spain, Egypt and China.
The acquired company will merge into Smart Organic GmbH, the Bulgarian firm's German subsidiary, which will be headed by Naughty Nuts' founders. "They have experience in online sales and all our products will benefit from their know-how. Naughty Nuts' five employees will keep their jobs," Dragov said.
So far Naughty Nuts has outsourced production to Italy but after the deal its products will be made in Bulgaria. The partnership puts an additional focus on Germany as a strategic region for future expansion, explained Dragov.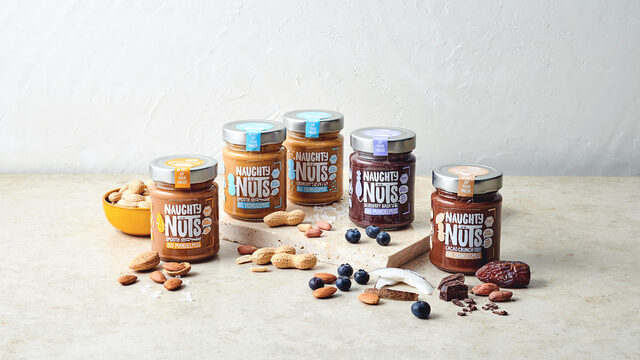 The buyer
Smart Organic was originally registered as Smart Capital in 2008 and changed its name in 2015. Since 2021 the company's shares have been listed for trade on the BEAM segment for small and medium-sized companies of the Bulgarian Stock Exchange.
The company makes bioproducts under its own brands. It has 8 subsidiaries, including ones in Germany, the Netherlands and Romania. It also owns the Zelen biofood retailer and holds 25% of chili product maker Chili Hills Foods.
In February 2022 Smart Organic acquired 100% of Amigos International Trade BV, a small biofood distributor in the Netherlands and Belgium. Last July the company bought 70% of the shares of Sofia-based Santulita, which makes fresh fruit and vegetable juices under the Frudada brand. Also last July, Smart Organic became owner of Bulgaria's Biopack, a producer of compostable packaging.
In 2022 Smart Organic's revenue increased 17%, year on year, to 53 million levs (26.5 million euro). Sales so far in 2023 have risen 40%, Dragov told the Capital.