On 15 June the caretaker cabinet of Prime Minister Stefan Yanev marked one month in government. In a press conference they damned the legacy left by their predecessors - the Boyko Borissov-led government of GERB and its nationalist partners.
Mr Yanev could not have been more scathing about what had been bequeathed to them. "More than chaos - systemic disarray and lack of rules," as he eloquently described it. He added that Bulgaria, after more than a decade of GERB rule, was characterized by "corruption disguised in specious, lawful form".
Dozens of stories of corruption, mismanagement, nepotism and lawlessness have been dug out by Mr Yanev's team of ministers - with more emanating every day. The sheer scale of these scandals explains why Borissov was determined to cling on last summer. To put it simply, he feared what would be revealed if any but his most loyal acolytes took over even for a short while.
Here is a summary of the most important - and problematic - of GERB's legacies in key sectors and institutions. Most of these "revelations" will come as no surprise to the independent Bulgarian media, of course. But when those in power illuminate them, it's a game-changer.
A development bank for the oligarchs
The fact that the Bulgarian Development Bank (BDB) is an oligarchs' coffer has been long known, to a large extent due to Capital weekly's reporting of many years. Yet, the topic was always swept under the carpet by the previous government and never caught the eye of most national media for fear of upsetting those in power.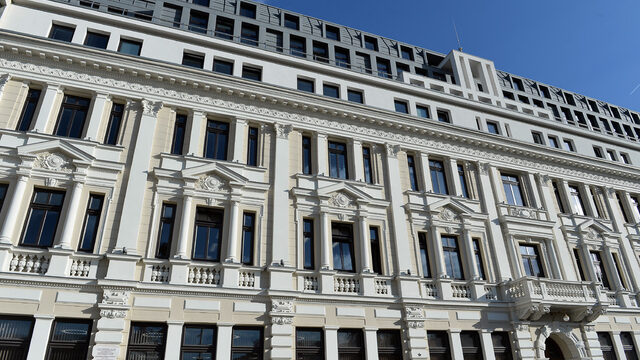 At least this was the case until Kiril Petkov became Economy Minister. In his first week in office, he revealed that a mere eight companies had received more than 470 million euro in loans from BDB in recent years. A secondary probe by his institution, which pressured the uncooperative supervisory board of the bank, showed that only 20 companies - mostly linked to well-known oligarchs - had received 900 million euro in loans. To put it in a nutshell - the bank that was supposed to finance many startups and small businesses was keener on helping politically connected ones instead.
After an uphill battle with GERB's figureheads in the bank, Mr Petkov has almost finalized changes to its managing and supervisory board; he has also imposed a 2,5 million euro cap on any loan it gives out.
Repairing small reservoirs as a big business
After sifting through BDB's dirty laundry Mr Petkov also uncovered a scheme involving credits the bank was loaning to companies repairing dilapidated reservoirs. The bank, alongside the State Consolidation Company (SCS), had given out 315 million euro to companies to complete 200 repairs of problematic water reservoirs and dams. It turned out that only ten have been completed since the start of the program in 2017.
Why was this allowed? Because the rules governing the SCS allowed it to sign contracts with subcontractor firms without following public procurement rules - or reporting to the Minister of Economy (despite the institution being its principal). Of course, it all came about under the guise of efficiency and expediency, but the result, it turns out, was money sinking (literally) into empty, unrepaired water basins. Only seven companies received 72 percent of the money for repairs, Mr Petkov added.
My way or the highway
The same principle applies to the other mastodon state company established by GERB in its third mandate - Avtomagistrali ("Highways State Company"). The National Audit Office confirmed what Capital weekly had been saying for years - the state company has signed contracts for over 2 billion euro in violation of legal requirements. Out of a total of 14 contracts over a five-year period, six had been concluded without a public procurement procedure and instead were directly assigned to one of the few big construction companies as an in-house award.
That is not all - in the first week of June, the Regional Ministry (the formal principal of Avtomagistrali) announced that the company had paid more than 90 million euro in advance to subcontractors, but almost none of the assigned activities had been completed six months before the contracts lapsed. Later the same month, Regional Minister Violeta Komitova added that these "advance payment contracts" had been signed without negotiations with the companies - they said a sum and the Ministry simply nodded.
Secret services and police loyal to one party
Last, but not least, comes the precarious state in which GERB left the enforcement organs of the state. Bulgarians were taken aback by news that directors of all major domestic and foreign intelligence bureaus were granted a three-month holiday by outgoing Prime Minister Borissov just days before he left office.
Yet the story gets more absurd. Following their removal by the caretaker cabinet they blamed ... the Russians! Foreign Intelligence Directorate head Atanas Atanassov said on Wednesday that he felt the "Kremlin's long hand" behind his dismissal, blaming it on his success in fighting the "malevolent influence" of Russia's secret services. Sadly, no journalist asked him if he was being allowed a three-month unpaid leave to help him hide from the same Moscow agents!
Joking aside, the changes made by caretaker Internal Minister Boyko Rashkov and the reactions of those dismissed only proved how the ministry and the secret services were under Mr Borissov's control - and how they primarily work for him, not for the state.
Another ugly example of the latter was the revelation that phone conversations of dozens of opposition politicians, and even journalists, had been wiretapped at least until the start of 2020. At the same time, Mr Rashkov found out that the police had never investigated any allegations of vote-buying in the 4 April election linked to GERB. The double standards in (mis)applying the law were on every level.
Doubtless, the full story of GERB's misrule over the past decade has still not emerged; more will be revealed in the coming years. Yet two key questions remain: will these shocking revelations lead to criminal or administrative charges, or simply serve as shock entertainment for the masses. The second and more crucial question is if they will lead to substantial change in the way Bulgaria is governed from now on.