"This is what the sovereign has ordered, this is how it dealt the cards, this is how the honorable Bulgarian voter voted." With these words Slavi Trifonov, leader of the "There is such a people" (TISP) party, justified in a Facebook Livestream on Tuesday, TISP's renunciation of its attempt to form a government.
And so, with this announcement, it seems that all the huffing and puffing we witnessed in the spring will be just the prelude to a second round of elections - probably this summer.
On Tuesday, the leader of the second largest faction in parliament announced - via Facebook - that the party would nominate two-time world chess champion Antoaneta Stefanova for Prime Minister but she would immediately return the mandate to form a cabinet after President Rumen Radev hands it to her on Wednesday.
And this is exactly what ensued. In a meeting lasting less than five minutes, Mr Radev awarded the mandate to the nominee of the second largest party (GERB's nominee Daniel Mitov returned the first mandate on Monday after his call for discussions of a potential coalition cabinet was ignored), only for Ms Stefanova to return it immediately. "For us, forming unprincipled coalitions are not normal," the chess master and political novice announced.
Paving the way for summer elections
The party, which has 51 MPs out of 240 in the current National Assembly, stayed true to its leader's pre-election vow not to seek or accept support from the three status-quo parties - GERB, BSP and MRF. But this also means that summer elections are no longer merely probable but rather inevitable.
Next week, President Radev will have to pass the third and last mandate to form a government to a party of his own choosing. Since he was the Socialists' nominee five years ago, and the party is the third largest parliamentary force, it is only logical for him to pass the baton to it. Besides, Mr Radev would need the party's support for the upcoming Presidential election in October-November this year. Giving the mandate to anyone else other than BSP would be seen as disrespectful, especially by the party's leader Kornelia Ninova, who is still recovering from the electoral blow of 4 April.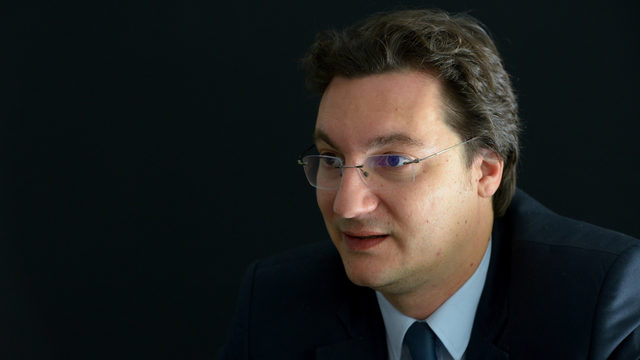 An unwelcome leader
However, BSP is extremely unlikely to get support to form a government - and many in the party know this full well. "Can we make it? The National Council of the party will decide that, but I personally think that with our 43 MPs and the prevailing attitude among all other political forces it will be impossible," Krum Zarkov, a Socialist MP and an ex-member of the party's governing body told Capital weekly on Wednesday.
For all new parties in Parliament, the socialists fall into the same group as MRF and GERB. TISP had said so even before the elections, likewise Democratic Bulgaria, although for some time they left the door open to support in the unlikely event that the mandate would fall on them and give them the chance to form a program government. Ironically, even the movement led by the ex-BSP spearhead Maya Manolova dismissed the possibility of backing a BSP cabinet, with Ms Manolova herself saying on Wednesday that "it won't be a government of change".
This leaves only two remaining - albeit improbable - options: the BSP gets backing from MRF and GERB for a "cabinet of the salvation," which is extremely unlikely, but mathematically feasible, or that the socialists or one of the two new parties - Democratic Bulgaria or "Stand up! Thugs - out! (SUTO) gets the final mandate and attempts a short-lived program cabinet. Such a government could have a designated lifespan of several months to a year and may pass crucial legislation, including new voting rules, judicial reform and the EU Recovery and development plan, while preparing for early elections next spring.
Ramping up for the summer
Such a development, however, looks increasingly unrealistic. On Wednesday, the work of the Parliament was blocked by the three old parties, which did not support its weekly program. GERB refused to discuss changes to the electoral code, BSP's leader Kornelia Ninova decided that "electoral reform is important, but social and economic measures are more important," while MRF just stayed on the sidelines.
Blocking the work of the National Assembly because the parties can't even agree on the order of discussion is unprecedented in Bulgaria's modern political life. It sent a clear message - parties don't want to, or cannot, carry out their legislative duties. Practically, they are all in early election campaign mode now and cooperation is not an option.
So whoever gets the final mandate next week will have no real chance of forming a government. President Rumen Radev would then have to dissolve the shortest-lived Parliament in recent Bulgarian history, and appoint a caretaker government to prepare an early election. The most likely date would be late July, which opens an entire new spectrum of possibilities about the potential turnout, what electoral changes will be approved and could be implemented by then, and potential coalitions of nationalists etc. One thing is for sure - as Konstantin Pavlov, a district mayor in Sofia from Democratic Bulgaria wrote on Tuesday: "It seems likely we will be cancelling summer holidays."