It is half past midnight, long after the last polling stations have closed, and the first exit polls are out. A lonely figure stands before a massive black Toyota jeep, hands in pockets, snowflakes falling on his suit jacket. "I propose peace," he tells his political opponents through the phone camera recording him. No microphone or TV camera is in sight.
This was the plea from outgoing Bulgarian Prime Minister Boyko Borissov at his "press conference" after the 4 April Parliamentary vote.
Despite his fifth consecutive election win in 12 years, GERB's leader appeared far from jubilant. He and his party are winning around 24 percent of the vote (preliminary results based on the counting of 42 percent of election protocols as of 9AM on 5 April), but they will face a very tough challenge finding a partner to form a coalition government.
Most of the other parties in the new Parliament look set to form an anti-GERB front, based on their pre-election promises. The right wing Democratic Bulgaria, the smaller "Get Up! Out with the thugs!" and the big winner of the protest vote - TV host Slavi Trifonov's There is such people are the newcomers, while the Socialist BSP and the Turkish MRF slid down and lost a lot of seats. The current coalition partner of GERB - the nationalistic VMRO, stands right on the threshold of 4% and will be awaiting the end of the vote count.
Many winners in a frantic race
The greatest surprise is certainly showman Slavi Trifonov's "There is such a people" (TISP) party, which not only exceeded polling expectations significantly, but overtook the traditional runner-up in Bulgarian politics, the Bulgarian Socialist Party (BSP), scoring 19 to 15 percent according to preliminary estimates, respectively. The two parties are likely to get around 47 and 43 seats each.
The Democratic Bulgaria coalition, which is extremely critical of Mr Borissov's rule and was the spark for last year's mass protests, is poised to overtake the permanent "grey eminence" of Bulgarian politics, the Movement of Rights and Freedoms (MRF), which traditionally acts as a kingmaker in the National Assembly.
Currently, Democratic Bulgaria holds 11 percent of the vote to MRF's 8,71, although this might change depending on the ratio of votes Bulgarians in Western Europe and the USA cast compared to those in Turkey (the latter traditionally back MRF).
All the worst scenarios did not materialize, the propaganda from the jeep does not work, the idea for new elections is no longer a taboo. This cleansing through the next elections might come true.

Vesselin Dremdzhiev

TV host
Finally, another protest, anti-GERB party makes it to Parliament - the coalition between ex-ombudsman Maya Manolova's civic movement "Stand up, Bulgaria!" and the organizers of the protests, called "Stand up! Thugs out!". The ragtag union of various small left and right and single issue parties and organizations has little ideology beyond getting rid of Mr Borissov.
Even if VMRO makes it into parliament, they will have a minimal presence of about 10-11 MPs, which is far from enough to back the projected 69-70 GERB MPs in order to reach the 121 votes needed to form a government.
The result of that would be a fragmented parliament that will struggle to form a government.
Borissov knows this and was fast to propose an "expert" government to contain the effects of the Covid crisis and, most importantly, to redistribute 29 billion euro funds for recovery and green growth by December.
"I am happy that so many parties are entering parliament, because I am tired of taking sole responsibility. Do you know, my dears, how easy it would be for me to [withdraw] and look at your failure in Parliament? You won't make it, you have no people, you have no expertise! You have to learn and we [from GERB] have a great potential. Let's think of consolidation in these last eight months of the year," Mr Borissov said in his usual patronizing manner.
This will be hard to achieve even for such a master manipulator as Borissov. GERB is certainly on the ropes now. Their best hope will be failed coalition talks between the other parties (MRF and VMRO excluded) and a split in one of the new formations that will open up some space for negotiation.
GERB will be with us for a long time - they are equally represented in all age, education attainment level and regional cross-sections of the population.

Alexei Pamporov

Sociologist
The biggest winner - the voters
The remarkable aspect was the extremely high turnout. During a pandemic, with a surging death toll, with an inefficient and sometimes failing organization, voters still came out in droves. According to the exit poll by Alpha Research, about 47,5 percent of voters took to the polls. This is fewer than the 54,7 in 2017, but more than in 2013.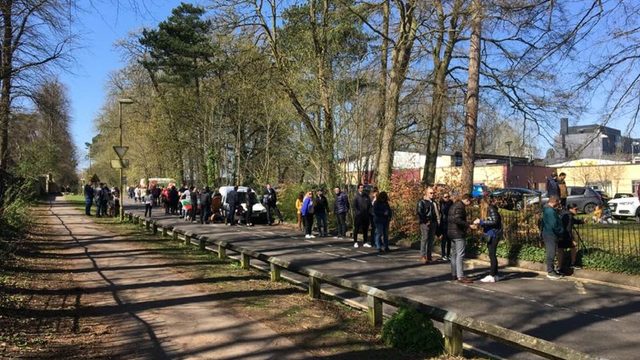 Another surprise is the number of overseas voters. While their precise number is unclear, pictures from various cities in Germany, Belgium and the UK showed kilometer-long queues in front of the polling stations. In the Austrian city of Innsbruck a member of the polling commission said that the station ran out of ballot papers, despite attempting to secure more from the Bulgarian electoral authorities earlier this week. In the UK and Turkey, this was not only due to the voter mobilization, but also because of pressure by nationalist parties to limit the number of polling stations in non-EU countries to 35 in an attempt to curb the predominantly pro-MRF vote in Turkey.
Overall, this was the first ever campaign which focused heavily on "get out the vote" tactics. Most of the anti-establishment parties had thousands of volunteers to monitor the elections and to motivate people to vote. Instagram celebrities, entertainment figures and other well-known faces were all involved in the campaign to get people to polling stations.
Election highlights
Democratic Bulgaria wins in two out of three districts in Sofia, overtaking GERB in its prime location for the first time in 15 years
Slavi Trifonov dominates the vote from abroad (about 30 percent), with Democratic Bulgaria running second with 17,5 percent.
Young vote is split among various anti-status quo forces, most notably between Slavi Trifonov, who poses as an anti-status quo figure and patriotic singer, and, surprisingly, ex gambling tycoon and famous underworld member Vassil Bozhkov, who wins 3,10 percent of the vote, of mostly people under 29.
All the nationalistic parties are currently out of Parliament, except VMRO which hangs in the balance.
Four quick conclusions from the current results
GERB and Mr Borissov, who will have the least amount of MPs in the next Parliament, won't be able to rule by themselves, or by dictating the coalition rules singlehandedly any longer;
BSP is no longer a viable contender for an "alternative" to the status quo and is turning (after thirty years of transition to democracy) into a marginal party that can only serve as a "crutch" to a larger coalition, be it pro- or anti-GERB;
Out of the blue, a new party (TISP) with a mysterious leadership, lacking ideology and a coherent structure, is the second power in town. If GERB fails to form a government, the ball will land in Slavi Trifonov's field and there are no indications he is ready for that;
The urban intelligentsia is once again represented in Parliament by Democratic Bulgaria and, symbolically, is poised to seize control of GERB, which has risen out of Sofia and has dominated it ever since 2007.