The European Values Study discovered an important phenomenon: economic liberalization, which involves competition and hope that all people are free to take care of themselves and decide with whom to share their own income, is predominantly and persistently perceived as something good by the public.. The finding is theoretically and statistically justified but it is underappreciated in Bulgaria. This is because the public opinion, often misled by politicians' promises, needs time to grasp facts.
Liberalization and competition boost ingenuity and innovation, downsizing prices and driving quality improvement. Liberalization transfers the burden of funding different programs from the shoulders of taxpayers to final beneficiaries and voluntary parties in transactions, removes rents (a reward for privileged social position) and reduces the race for privileges, creating incentives for more work and higher incomes and thus increasing labor productivity.
Remuneration is distributed by virtue of merit and contribution, not by the successful protection of one's special interest. Liberalization opens opportunities for those who have fewer 'connections' and are still in the process of entering the labor market and business, increasing social dynamics and the accumulation of capital, knowledge and skills.
Liberalization is beneficial to the young, unemployed and generally underprivileged layers of the population as opposed to the relatively small groups rewarded through reallocation of government spending. That is why liberalization shall be a left-wing political idea, despite attempts by the Bulgarian Socialist Party to practice the opposite policies. The figures below provide statistical justification of the latter point: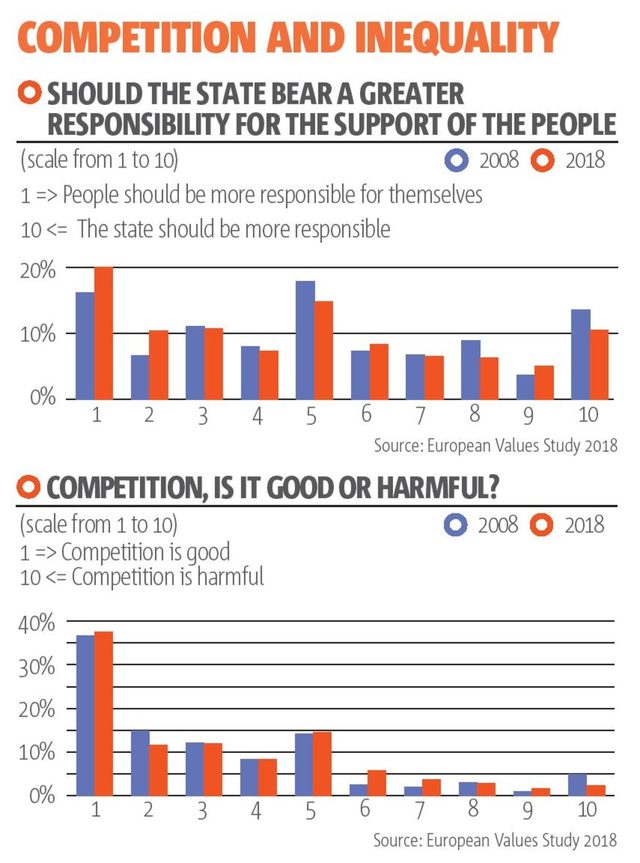 - Youth unemployment rate in Bulgaria has decreased from 28.7% of total unemployment in 2013 to 10.5% in August 2018. In 2001, at the peak of the second liberalization wave after Communism, unemployment rate was 38.6%, pushed into upwards direction by an attempt to reintroduce central planning in 1995-1996.
- The unemployment rate went down during the same period - from above 12% to below 5%. It is likely to decrease further to 4.5% at the end of 2018 - lower than 4.68% in 1990, the last year of 'full-scale employment' under Socialism.
Dr. Krassen Stanchev teaches Macroeconomic Analysis and Public Choice at Sofia University St kliment Ohridski.