Germany's Profine Energy will invest some 500 million euro if it goes ahead with its project for a floating PV plant on Ogosta Dam near Montana, in northwestern Bulgaria. The facility is planned to be the largest of its kind in Europe. The project hinges on two conditions: there should be no delays and no obstacles. The final decision has not been yet taken, as the company is considering other locations in Southeastern Europe too. That emerged from a statement of Peter Mrosik, owner and CEO of Profine Group, who presented his company WHEN? and plans to allay concerns about the project.
The investor Profine Energy is a joint venture between German companies Profine and Wirth. Profine has 25 factories for PVC profiles worldwide: throughout Europe, the United States, South America and China, and an annual turnover exceeding 1 billion euro. Together with Wirth Gruppe, which is active in the field of construction technologies, the two companies partner in the construction of renewable energy projects: solar and wind parks, as well as biomass plants. The aim of the Ogosta project is to supply electricity to Profine's manufacturing plants and its customers, whose aggregate annual consumption tops 2.5 gigawatt hours.
Currently the company is building a 100-megawatt solar park in Bosnia, another 450-megawatt project is being prepared in Serbia. The facility in Serbia is intended to feed electricity to another project of Profine's: a carbon-neutral industrial park located between the cities of Novi Sad and Belgrade, where the investment will exceed 2 billion euro. Renewable projects are also being developed in Italy, France, Spain and the United Kingdom.
Earlier this year the German company registered a local entity, Profine Energy Bulgaria. It is a joint venture between Profine Energy (75.1%) and Bulgaria's Enevlo of local partner Krum Vasilev.
Regulations and competition
For many years Profine Group has had corporate customers in Bulgaria. "I thought it was a good idea to examine the possibilities for an investment in Ogosta Dam. I realize it is not an easy project," Mrosik said. In his words, planning will take at least two years and two more will be needed for the construction works, so the project can be completed in 2028. A possible problem can be the need for legislative changes, as there is no clear regulation of floating PV plants in Bulgaria.
Such floatovoltaics, as they are called, are gaining popularity in Europe due to their higher efficiency. In the Balkans alone, such a park has been built in Albania and more are planned there, as well as in Montenegro. There is interest towards such projects in Bulgaria too, though it is only Profine Energy that has officially declared it. Therefore if the project is greenlighted, the state will launch a tender to select the future concessionaire.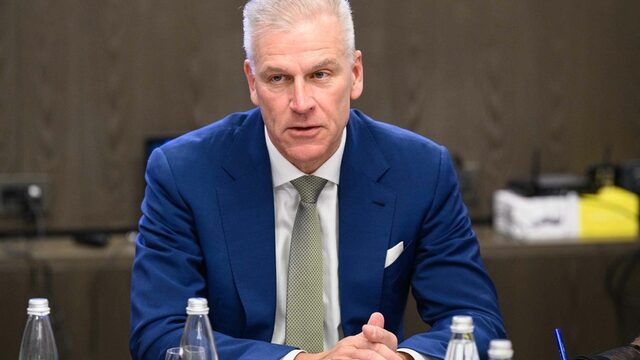 According to Mrosik, Profine Energy is in a very good position, because it has the technology. "Besides, we are not just offering to build a solar park but to use the electricity from it," he explained.
Related projects
The exact investment amount cannot be yet determined, as it will depend on the permissible capacity. "At this stage we are considering some 500 megawatts, which is about 500 million euro," Mrosik said. The Ogosta Dam's wall needs repair, which will cost some 30 million levs (15 million euro), and the government expects the works to be financed by the future concessionaire.
Profine Energy also has other investment plans, which are connected with the Ogosta Dam project. They include the construction of a factory for floaters in Montana, as well as the establishment of a joint venture for profiles in the city of Burgas. The project will also require reinforcement, solar panels and other equipment and Profine Energy plans to purchase as much as possible of it from local suppliers.
The company will take its final decision whether to proceed with the project in the next few months. It is currently conducting a feasibility study that will show if the project makes business sense. Alternatives in Southeastern Europe are also being mulled.