In 2021, Bulgaria ranked 55th in the world in furniture production, with output of $600 million. More than 85% of the products were exported, which made put the country in 38th position globally. Purchases in Bulgaria amounted to $420 million in 2021, Vasil Zhivkov, chairman of the Bulgarian Branch Chamber of Woodworking and Furniture Industry (BBCWFI), told the Capital Weekly.
While exports have been on the rise, domestic purchases of Bulgarian-made furniture have declined from 41% in 2015 to 16% in 2022. The bulk of imports originated in China, which outplaced long-time leader Poland.
Demand for upholstered and kitchen furniture increased in 2021 at the expense of office furniture and commercial equipment. "That trend can be explained with the COVID-19 pandemic and the home-office practice, which encouraged many people to improve their homes and make them more functional," BBCWFI CEO Daniela Petrova said.
The five largest furniture retailers accounted for more than half of the sales. Their total turnover exceeded 500 million levs (250 million euro) in 2021.
Scandinavian giants
Leader in the sector is Jysk Bul, the Bulgarian subsidiary of Danish store chain JYSK, which posted a 38% increase in retail sales to more than 436 million levs in 2021. The figure includes all sales made through the distribution center in Bozhurishte, near Sofia. Of them, sales in Bulgaria (both through stores and online) amounted to 105 million levs. The remainder came from sales in neighboring markets, mainly Romania and Greece.
Though the Danish chain's sales in Bulgaria in 2021 were smaller than those of Mebeli Videnov and House Market Bulgaria, which ranked second and third respectively, its taking the leading position is just a matter of time due to its constant expansion. Since 2005, when it opened its first outlet in the city of Plovdiv, JYSK has grown to 49 stores countrywide. It also has online sales, which account for 11% of total. Six outlets are planned to open in 2023. "Our next goal is to have 75 stores here," Alex Bratu, JYSK regional manager for Romania and Bulgaria, told the Capital Weekly.
House Market Bulgaria, the Greek-owned franchisee of Sweden's IKEA, sold more than 132 million levs worth of household goods in 2021, up 22% year on year. The chain has two stores in Sofia and one in the city of Varna, as well as plan-and-order points in Burgas and Plovdiv. It has also been selling products online since 2015.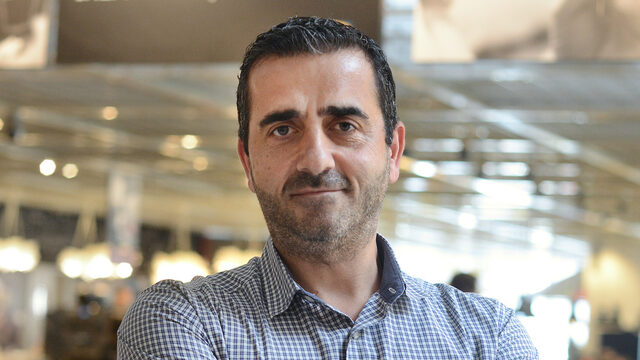 Sales in 2022 also increased. "If we compare the first eight months of 2022 to the corresponding period in the pre-pandemic 2019, we had more than 12% growth, which is a very good indicator," Nikos Yfantidis, IKEA manager in Bulgaria, told the Capital Weekly. A part of the growth however was probably due to inflation. In his words, in the catalogue year 2022 (September 2021 through August 2022) the chain had 3.4 million visitors, all sales channels included, which was a 25% rise year on year. IKEA's data show that the share of its internet sales in Bulgaria has already reached 20%, up from 5% in 2016. In 2023, IKEA plans to open a plan-and-order point in the city of Veliko Tarnovo too. This will be the sixth outlet of the Swedish furniture chain in Bulgaria.
The Bulgarian leader
The second place in the top 5 ranking is occupied by Veleya Global (formerly VG Global), the owner of the Mebeli Videnov chain, which booked 149 million levs sales in 2021. The company is based in the city of Yambol and produces furniture in the lower price segment, which is growing.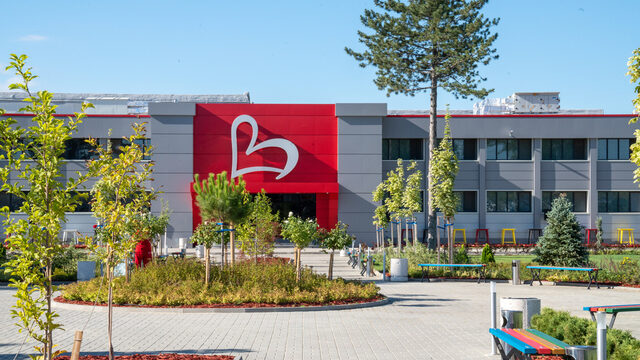 Mebeli Videnov has 45 stores at 42 locations in Bulgaria; it has also registered trade companies in Greece, Romania and North Macedonia. In 2022, it opened subsidiaries in Hungary and Albania too. The company also makes sales online and says its internet store is the leader in Bulgaria.
In the past few years Mebeli Videnov expanded its logistic facilities, which now include warehouses in the village of Stolnik near Sofia, in Ruse, and a showroom in Sofia. In 2022 it invested more than 20 million levs in a new plant in Yambol, increasing its capacity by 30% and creating 200 new jobs. The company told the Capital Weekly that in 2022 it booked a two-digit rise in revenue.
Two-digit growth elsewhere
With sales exceeding 101.8 million levs, Aiko Multi Concept, the company managing the Aiko chain, is fourth in the ranking. In 2015, a majority stake in Aiko was acquired by Austria's XXXLutz, which also bought the Mobbo chain and renamed it to Mömax (which is outside top 5 with a turnover of 29.5 million levs in 2021). The founder of the two brands, Marian Dushkov, remained a partner with 33%. The two chains have a total of 10 outlets in Bulgaria.
"2022 was the best year in the history of Aiko XXXL and Mömax. We expect a 24% rise in turnover for Aiko XXXL and 36% for Mömax," Elitsa Dushkova-Tsenova, online marketing manager, told the Capital Weekly. In 2023, the company plans to open two new stores in Plovdiv. "The investment will amount to 22 million euro and sales are projected to grow 10% this year," she added.
Improving financial results place Interior-I in fifth position. The company produces furniture and materials for the furniture industry. In 2021, its sales exceeded 31.8 million levs, up by 27.6% year on year.