Despite a worldwide fundraising winter, Bulgarian startups attracted impressive investments and local VC firms raised more funds Over 244 million euros were invested in Bulgarian startups in 2022 - almost half of the amount of 475 million dollars poured in young Bulgarian companies in 2021. Despite the obvious cooling of the global startup scene last year, Bulgarian VC firms kept themselves busy, and several startups achieved notably large investment rounds. Over 100 million euros were collected by two new funds, which have just launched their investment periods - BlackPeak Capital and Invenio Partners. Here is a quick recap of the biggest deals and the money that entered the VC stage.
The biggest deals of the year
Tapline: 31 million euros
Digital finance platform Tapline, which gives young SaaS (software-on-demand) companies seed capital in exchange for their future sales, attracted a 31.7 million euro investment in an early seed round in December. The financing included 30 million euros in debt financing from the Fasanara Capital fund and 1.7 million euros in equity capital. The Bulgarian fund Impetus Capital also participated in the round, which it entered with 100 thousand euros.
Tapline was founded in 2021 by Bulgarian Petar Gruev, Dean Hastie and Dmitry Miller. The platform removes the need for SaaS startups to organize fundraising rounds and offers capital within 48 hours.
Alcatraz AI: 25 million dollars
Founded by the Bulgarian Venceslav (Vince) Gaydarzhiev, California-based startup Alcatraz AI which has a unit of developers in Sofia, managed to attract 25 million dollars in September 2022. The tech startup develops software and a device for real-time facial recognition that is used for secure access to offices.
The investors in the round were mostly American, with the notable participation of a Bulgarian peer - the VC fund Silverline Capital. With the round, the total funds raised since the founding of the company in 2016 reached about 44 million dollars. Judging by the size of the fresh funding, the valuation of the company is expected to exceed 50 million dollars.
Daye: 11 million euros
CBD-infused tampon producer Daye attracted an investment of 11.5 million dollars in October. The company, founded by Bulgarian Valentina Milanova, is focused almost exclusively on the UK market, while production is based in Bulgaria.
The money in this round comes from the British investment firm Hambro Perks, as well as MassMutual Ventures and the Canadian Cross Border Impact Ventures. This is the second investment in Daye, after the company received seed funding of 5.5 million dollars in 2019. Daye reports an average annual growth of 18%, and expects revenues in 2022 to come in at around 3 million pounds. The financing from this round will go towards expansion in the U.S. market and hiring a team there.
VC firms get more money
BlackPeak Capital raises an additional 60 million euros
BlackPeak Capital's second private equity fund which was created in 2021, raised an additional 60 million euros in 2022 to invest in companies based in Bulgaria, Romania, Slovenia, Croatia and Serbia.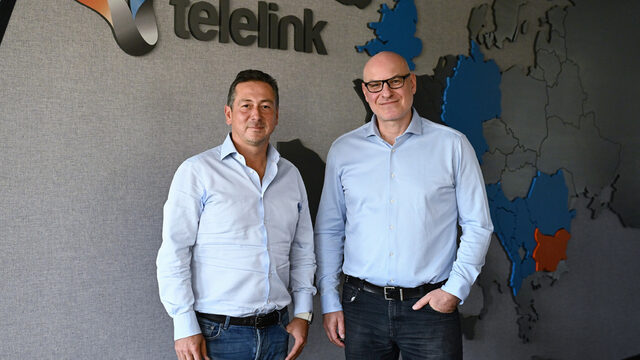 Initially, the fund was operational with a capital of 68.5 million euros, with the total amount planned to reach 120 million euros. The initial goal was exceeded in early 2022, with the fundraising process ending at a total of 126 million euros.
Blackpeak will invest between 5 and 15 million euros by 2026 in minority stakes in companies from the region. Its aim is to support local leaders or internationally proven companies based in one of the five countries to continue their growth both organically and via acquisitions. It plans to exit all portfolio companies by 2031.
Invenio Partners to raise 70 million euros
Invenio Partners is one of the newest equity investment funds in Bulgaria. Founded in December 2021, it is active since mid-2022 and still raising money.
The fund has already made two investments and will continue to raise funds until mid-2023. It has recently completed its second closing, reaching 55 million euros. Expectations are that it will reach somewhere between 60 and 70 million euros over the next six months. Invenio will be focusing on investing in startups based in Bulgaria, Romania and Serbia.