Bryan Turner leads Resolute's operations in Bulgaria, Albania and the Western Balkans, with a particular focus on establishing REO monetization processes and managing non-performing loan (NPL) portfolios. He has advised on a wide range of commercial, residential and industrial assets throughout the SEE. With over 15 years of property experience, he has amassed a diverse skillset having worked in advisory, acquisitions and dispositions, property development, marketing and advertising.
Can you tell us more about your company?
Resolute Asset Management is a leading global asset manager and advisor on real estate and real estate-backed loans. The company was founded during the global financial crisis in 2010 with a focus on managing a broad range of technically, structurally, and geographically problematic real estate assets, including direct real estate, secured loans and real estate fund and equity investments for our clients. Today we have grown to over 180 employees, with 12 offices in 12 countries across Europe and the Middle East, with €76 billion AUM/Advisory to-date.
Resolute manages portfolios for banks and other institutional clients. What range of services are you offering them?
Resolute offers a full suite of strategic real estate and asset management advice, portfolio and individual asset due diligence expertise, asset management, RE NPL servicing and REO management and monetization.
We define, implement and execute real estate strategies for either large portfolios of distressed properties across all property types, or produce, implement and execute a Business Plan for large, single assets with a focus on creating and unlocking value in the assets prior to their monetization.
Resolute approaches every situation with an owner's mindset, which, combined with deep real estate principal expertise, a financially-driven approach and powerful technology solutions, allows us to achieve the best results for our clients.
One of the things that sets us further apart is our use of technology as a key element in our approach. Over the years, Resolute has been building data science capability and technology solutions in the real estate space which last year we've spun off under Recognyte - a Group affiliate. We use Recognyte's solutions to empower our clients to achieve optimal returns from Real Estate investments and lending.
Resolute has been operating in Bulgaria for over 8 years now, can you please tell us more about your company's activity on the local real estate market?
Almost three years ago Resolute took over the management of Piraeus Bank Bulgaria's real estate assets, after it was bought by Postbank. The portfolio we took on included all asset types, sizes and locations - from slaughterhouses in Silistra to studios in Studentski Grad. We also provide asset and property management services for the ex-Piraeus Bank Bulgaria headquarter building on Tsarigradsko Shose as well as for Varna Towers.
At the start of the project we hired over 20 staff from the property division within the bank. That was crucial as their expertise and knowledge of the properties and the problems within the portfolio allowed us to immediately establish a robust system for remediating the issues and preparing the portfolio for marketing and disposal. This arrangement also provided Resolute with six regional offices throughout Bulgaria to more efficiently service the portfolio.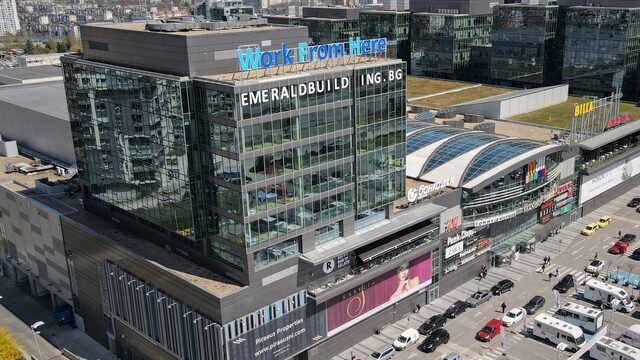 Our approach was to quickly identify and monetize individual assets at prices comparable to recently similar transacted properties in the same area, therefore optimizing prices for our client, rather than selling sub-portfolios where heavy discounts to value are expected.
What part of these properties has already been sold and how have you managed?
To date, we are in the process of selling or have sold approximately two-thirds of the portfolio. Our sales and property management teams actively manage the entire process from executing cleaning and repairs, providing opinions of accurate, up-to-date pricing, ensuring each property is properly marketed and placed within the necessary sales channels including managing the Piraeus Real Estate website, as well as managing a network of brokers across the country. The bespoke suite of real estate technology products developed by our colleagues at Recognyte facilitate the day-to-day work of our teams and allow us to efficiently manage the project life cycle.
Dealing with various property portfolios often involves managing assets in remote parts of the country. How do you solve these cases - with on-site team or with remote management?
With our six regional offices we can cover the entire country efficiently. Our team in Sofia also travels throughout the country frequently to provide support. Our regional offices each have local third-party providers we call in when needed and issues are dealt with quickly. We have found that having the regional coverage is really important when managing portfolios with the granularity of the Piraeus portfolio. For example, most of the well-known, national brokers in Bulgaria do not have offices in many of the small towns in Bulgaria, and our regional team is able to provide services in those towns and villages.
Tell us about Varna Towers. What is the management strategy for this asset and what potential do you see in it?
Varna Towers is a mixed-use building, office and retail space, located on the main boulevard into Varna coming from the airport. Everyone in Varna knows the building as "The two towers." One of our first action points with the asset management of Varna Towers was to arrive at an amicable renegotiation and extension of the lease with the main office tenant, who occupied 50% of the office space at the end of 2019. From there, the momentum with office leasing continued, even during the pandemic, with the signing of significant tenants, both local and international. Today, the office towers are approximately 90% leased.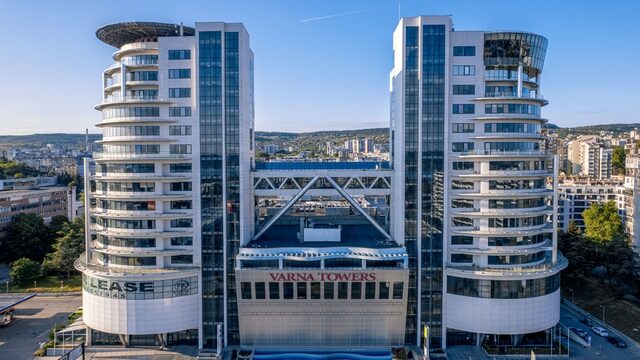 The challenge with Varna Towers lies with the nearly 28,000m2 of mostly vacant retail space. Varna is heavily over-supplied with retail space and, specifically, shopping malls. We know that the retail section at Varna Towers will never be a traditional shopping mall again, but Varna does not need that. We are seeing success in leasing recently to restaurants, event halls, fitness, dance, martial arts and other sports and games providers. The ground floor in the retail section should be 85% leased by the end of 2022. For the remaining space, we are considering non-traditional tenants including converting retail space into offices, schools/universities or medical clinics. Overall, we are positive on Varna Towers as the tenant mix is improving, the location is good and the surrounding catchment area is seeing a number of new residential buildings being built, so we are focusing our leasing efforts on dining, entertainment, wellness and fitness.
What are the opportunities in the current real estate market?
The opportunities that we are following involve further banking consolidation in Bulgaria and the SEE as this often leads to portfolios of NPLs and REOs coming to the market, and that is where we can add real value to buyers/owners of these portfolios.
Do you expect the rise in loan rates to lead to an increased supply of NPL collateral in the foreseeable future?
Yes, especially given the volatility in the global marketplace today, but bear in mind that most of the work Resolute is doing in Bulgaria and the SEE is a result of the 2008 financial crisis as banks are still working out left-over, distressed portfolios of real estate. Combine that with the yet unseen consequences of the Covid pandemic, loan furloughs are now over, rising inflation and the state of geo-politics, then, yes, we believe that there will a considerable increase in NPLs in the next two years.