Bulgarian software developer Sirma Group Holding has acquired 80% of local IT firm Sciant. In mid-October the company notified the Commission for Protection of Competition about the planned acquisition and was given the green light in November. The price of the deal was not announced. Sirma has an option to acquire the remaining 20% interest in 2024.
Sciant, which develops software solutions for industry sectors like travel, hospitality and logistics, will remain autonomous.
The firm is much smaller than Sirma: Sciant's revenue in 2020 amounted to 6.28 million levs (3.2 million euro), compared with Sirma's 59.5 million levs consolidated revenue, which makes it the 11th biggest software company in Bulgaria. Commenting for the Capital Weekly, Sciant's CEO Angel Mitev said the company expects to post a 50% jump in revenue to 9.5 million levs this year.
Long-time partners
Sirma's CEO Tsvetan Alexiev said that the two companies have worked together before and know each other well. "What is interesting about them is that in a relatively short period of time they managed to achieve impressive results in terms of revenue, number and quality of clients. We can see a lot of synergies both on markets like the United States and in vertical specialization, i.e. logistics, tourism, financial sector," he added.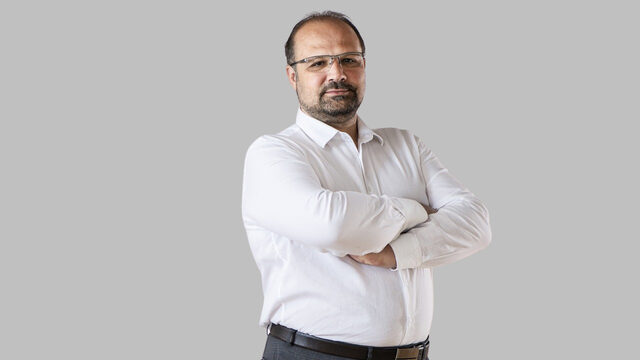 Alexiev also said that Sirma has seen solid organic growth this year but declined to give figures. "There is strong demand in the financial sector and machine building has recovered," he explained.
Further acquisitions are also on Sirma's agenda. In Alexiev's words, the company is looking at both Bulgarian and European companies.
Autonomy
Other companies, both Bulgarian and foreign, showed interest in acquiring or investing in Sciant but Sirma was preferred.
"Sirma's work model is close to our understanding. We remain minority shareholders and do not view the deal as sale - we are attracting a strategic investor as majority owner," Angel Mitev commented.
The main reason why Sciant chose Sirma is the autonomy it will preserve after the deal.
"The other candidates did not offer such an option; they planned to transfer all our people to their projects and products," Mitev explained.
The reason for Sciant to look for external investment was its weak result last year, when a lot of its customers were hit by the coronavirus - and the software company itself in the end.
"What happened last year made us realize that if we were part of a larger group with access to financing, it would have been easier for us to survive such events," said Mitev.
Structurally, Sirma plans minor changes after the acquisition. Sciant will have a new board of directors, including representatives of Sirma Group; COO Evlogi Georgiev will become CEO together with Angel Mitev. Regarding products, the focus will be on further development of the cloud integration platform, which Mitev defines as "not exactly a product but a platform as a service." It is used by more than 1,000 hotels and growing.
Currently Sciant employs 105 people and their number is expected to double in two years. "We have not stopped hiring. We had a staff of 70 last year and now we are 105. Meanwhile, we opened an office in Tirana. We plan to reach some 200 people in the next two years," Mitev added.