California-based thredUP, one of the largest online resale platforms for apparel and accessories in the US, will acquire Bulgaria's fashion resale company Remix Global. A definitive agreement has already been signed, which values the Bulgarian company at 28.5 million dollars (the price will be actually reduced with Remix's debt, which amounts to some 20 million levs or 12 million dollars).
In addition, the buyer will grant Remix's founders and eight-member management team 6.5 million dollars in restricted stock units to vest over four years.
The acquisition will accelerate thredUP's growth plans in Europe, where the second-hand market was estimated to be 21 billion dollars in 2020 and is expected to grow to 39 billion dollars by 2015, thredUP said in a news release.
Hello, Europe!
The deal is expected to close during the fourth quarter of 2021, subject to customary closing conditions. The Bulgarian company is owned by its four founders: Nadezhda Gancheva (22.55%), Lyubomir Klenov (39.69%), Genoveva Petrova (4.51%) and Ilian Grozev (23.45%), with the Netherlands-based AMC holding a stake below 10%.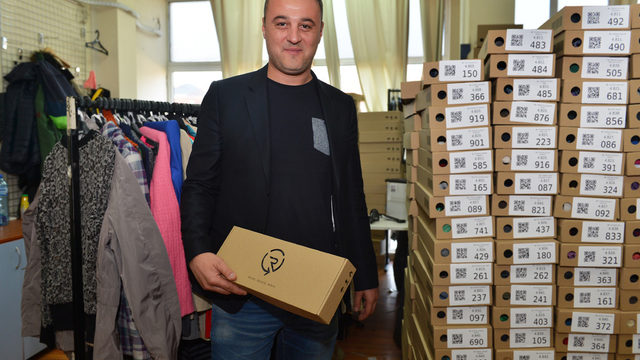 "It was a logical step to approach a US company we have been partnering with for years," the founders said. There is not a clear European leader in the fashion resale market at present, whereas thredUP is said to be a leader in the United States. The company has processed more than 125 million second-hands item from 35,000 brands across 100 categories through its RaaS (Resale-as-a-Service) platform.
ThredUP's initial public offering earlier this year raised 168 million dollars, achieving a valuation of about 1.3 billion dollars. So the news about Remix's acquisition comes as a result of the strong internal growth of thredUP.
"With this acquisition, thredUP adds a complementary operational infrastructure and an experienced management team to springboard its expansion into Europe," the company said. "thredUP plans to invest in Remix's product offerings,
processing infrastructure, and go-to-market strategy to accelerate its marketplace growth."
Remix will continue to operate as an independent business unit under the thredUP umbrella, led by CEO Lyubomir Klenov. Nadezhda Gancheva will remain head of processing.
Growing Remix
Since it was founded in October 2012 Remix Global has been growing despite some adversaries. In the very beginning it focused on online sales, quickly closing all physical shops. The second-hand clothes come mainly from Western Europe and the United States. Having passed a quality check, they are put for sale online, with the prices falling every day by 5% until they reach a certain level.
The model has been successful, securing Remix fast expansion abroad. In 2014 it opened stores in Greece and Romania and in 2015, in Poland. Currently, Bulgaria and Romania account for 68% of the sales and Poland comes in third.
In the middle of 2016 Remix Global received 10-million-euro financing from Mezzanine Management to grow its business. At the time the company rented a warehouse near Sofia and used it to serve customers in seven countries: Bulgaria, Greece, Romania, Poland, the Czech Republic, Slovakia and Hungary.
In 2017 however, a fire destroyed the warehouse and all the clothes. The damage was assessed at 16 million levs (8 million euro). Soon after that business continued with a new warehouse, in which Remix invested 1.5 million euro.
The Covid-19 crisis affected the business only in the beginning by obstructing logistics but has had a positive effect overall. Today Remix Global operates on 9 markets, the latest being Austria and Germany. The company's sales in 2020 totaled 61 million levs. It employs 470 people.