Luxury children's fashion from Bulgaria
Irina Nedkova created her luxury childrenswear brand Eirene in 2016. Five years later today, she sells her clothes mainly on markets like Russia, Saudi Arabia, the United Arab Emirates and Kazakhstan and has plans for further expansion.
Diplomat by education, who has specialized business administration in the United States, Nedkova says she has always had affinity for fashion. Before setting up Eirene, she was manager at Sofia Outlet Center for seven years, gaining first-hand knowledge of what makes a brand prosper - or disappear.
She kicked off Eirene in 2016 with a starting capital of 150,000 levs in the form of borrowed and own funds. Her company, Eirene Studio, initially had two people on the team but now that it has established itself as a label, the staff has grown to ten. The portfolio consists mainly of girls' dresses that cost 300 euro on the average. Though the price seems high, Nedkova says it is just a portion of the price of other global brands that are sold next to Eirene's in the same boutiques.
Eirene Studio's revenue totaled 900,000 levs (about 450,000 euro) in 2020, dropping slightly year on year because of the pandemic. "Given that the revenues of some global brands plummeted 50%, we consider our result a success," Nedkova said.
The company recently received 690,000 levs from Vitosha Venture Partners and plans to use the investment to launch direct sales. "It will allow us to focus on direct retail in the country and make an advertising campaign in the Middle East," she explained. That region is a key target for the company for two reasons: wealthy customers and consumer behavior. "They start shopping a month before Ramadan, have many children and their shopping culture excludes purchase returns."
Bottled fruit and herbs
The idea of offering pure fruit drinks without preservatives and flavors is what encouraged friends Dimitar Nikolov and Slavey Dimov to join efforts as business partners almost six years ago. As the name of their BuzCo brand suggests, their first product was elderberry syrup ("buz" stands for elderberry in Bulgarian).
The two started the business with an initial capital of 10,000 levs and four types of syrups based on elderberry flowers and berries. "The first months it was only the two of us, we tested different recipes and combinations and we also produced and sold the syrup ourselves," says Dimov. Their principle of using pure products and only sugar as preservative gave birth to their slogan: Fruit and herbs in bottles.
BuzCo's team has now expanded to 12 people and their product list already includes almost 30 items. The fruit and herbs are purchased from Bulgarian producers only, except for lemon, lime, pomegranate and ginger. The syrups are made in the company's factory in Dolni Bogrov near Sofia. With the addition of water, they can be used for preparation of homemade lemonades and teas or put in cocktails. Strawberry and raspberry are the most preferred tastes but the pandemic last year made the lime & ginger syrup one of the favorites. In 2020 the company also added different jams to its product list.
BuzCo's business is focused on partnerships with restaurants and bars: such sales generate 90% of the total revenue. "Our syrups can also be found in small shops that sell quality and natural products but we do not work with the large retail chains," says Nikolov.
The company's sales have been growing every year, reaching 1.6 million levs in 2019. Despite the challenging year, in 2020 BuzCo registered a 50-percent jump in revenue. "We expect to increase our sales by another 15 to 30% this year and we know that means offering some more new products," says Dimov.
Digitalizing grain trade
With more than 12 million tonnes of produce a year and exports worth 5 to 6 billion levs, the grain sector is an unrivalled leader in Bulgarian agriculture. Despite the increasing digitalization of production itself, trade relations in the sector still remain quite analogous.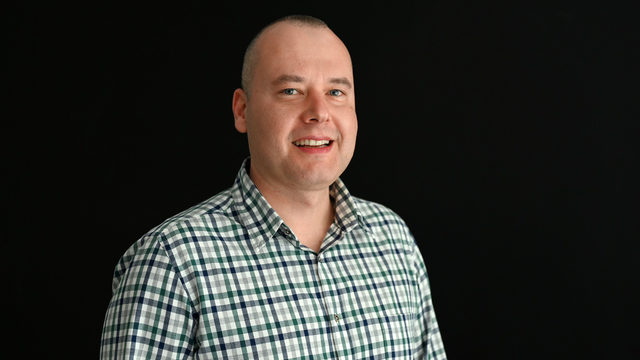 Now a Bulgarian startup with a British address is trying to change that model. Set up in 2019, Agriniser provides an opportunity for publication of offers and negotiation of deals in grain entirely online. The platform now has 2,000 users in Bulgaria and is preparing to enter other European markets, with Romania and the UK first on the list.
Agriniser's founder Kristian Ivanov studied and worked in the UK for ten years before returning to Bulgaria in 2010 to help his family business: Vidin-based Archar flour mill. The main difficulty he confronted was securing the necessary grain for production at the right quality. "The truth is that the model is quite outdated and more or less you have to go from door to door to ask trade companies what grain they have. Trade itself is highly localized and many producers do not try to find a better price," he explains.
Therefore, in 2016 he decided to develop Agriniser: a platform of the marketplace type, where producers and traders can publish offers for sale and purchase of grain, as well as hold negotiations and close deals.
The company itself, Agriniser Limited, is registered in London. Kristian Ivanov is majority owner with 66% of the capital, the other shareholders are business angels. The total investment so far amounts to 350,000 pounds.
Registration in Agriniser is free and allows buyers and sellers to place their offers and hold negotiations. If a deal is reached, users have to pay a fee for six or 12 months, 715 levs and 1188 levs respectively, before contacting the other party. For the time of the subscription they can close an unlimited number of deals.